MMC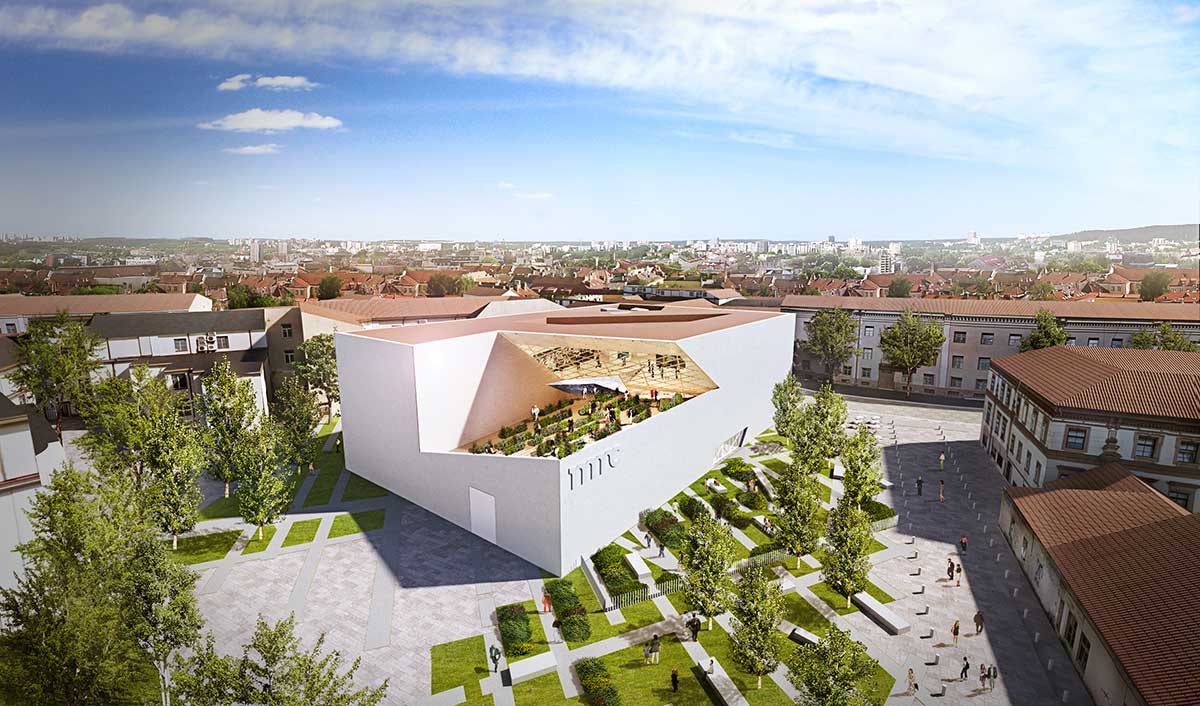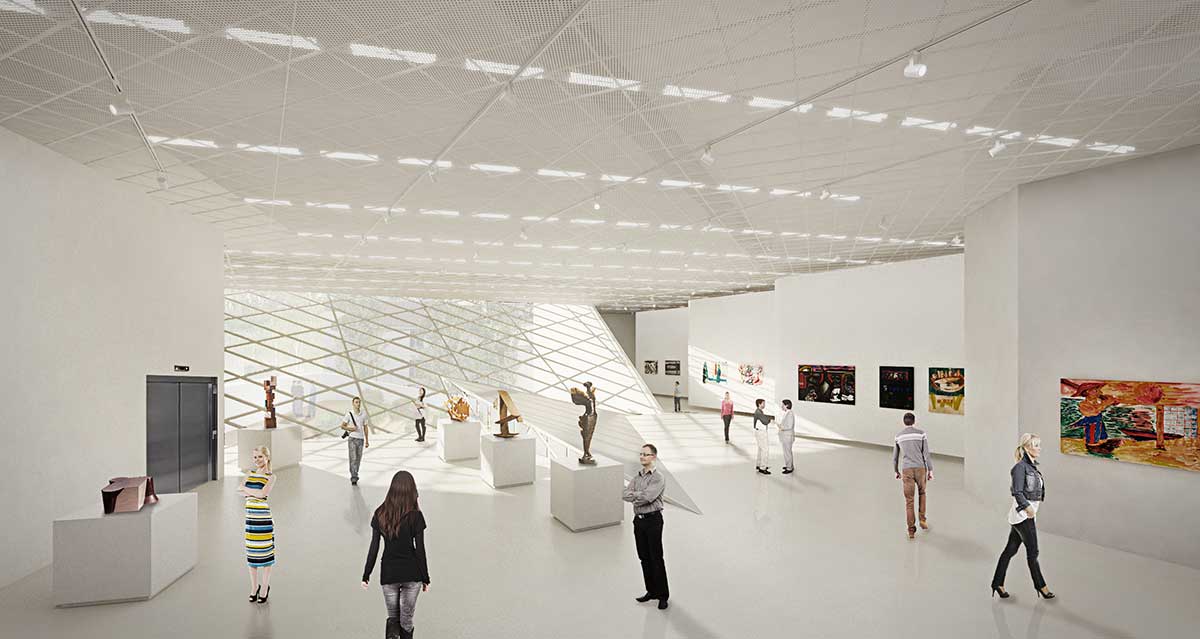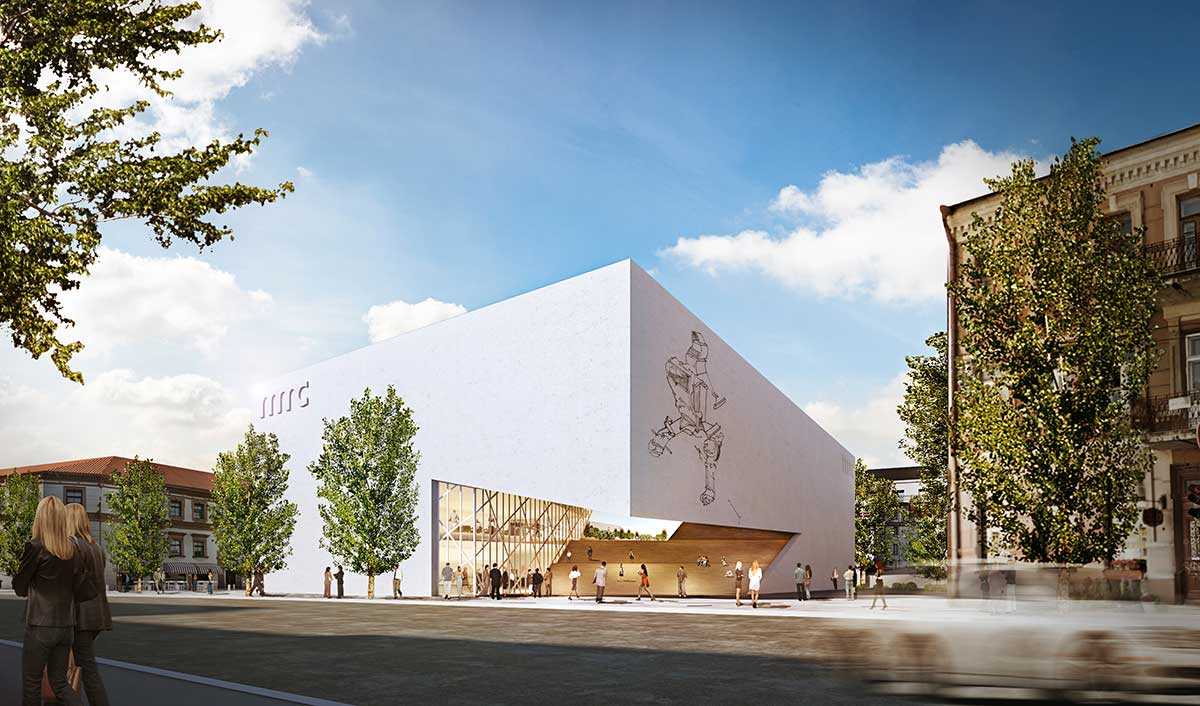 MMC
design and copyright by Daniel Libeskind
LOCATION Vilnius, Lithuania
DATE 2019
STATUS complete
CLIENT Modern Art Center Vilnius (MMC)
DESCRIPTION
BUILDING SIZE
Total Floor Area: 3100 sq.m.
Height: 17 m.
The Modern Art Center in Vilnius will be dedicated to the exploration of works created from 1960 to present by Lithuanian artists. The collection, belonging to Viktoras Butkus and Danguole Butkiene, co-founders of the non-profit Modern Art Center (MAC) Vilnius, contains more than 4,000 works including paintings: Vincas Kisarauskas "Falling Broken Man" 1965; Arvydas Saltenis "Woman" 1972; and Kostas Dereskevicius "Mailboxes" 1987; photographs by Antanas Sutkus "J. P. Sartre ir S. de Beauvoir in Lithuania"; video by Deimantas Narkevicius "The Dud Effect".
Surrounded by a new public piazza located steps away from the historic medieval city, the 3,100 square-meter museum stands as an expression of Vilnius's past and present.
Two volumetric forms intertwine to create a structure that flows between inside and outside. The rectilinear exterior façade is clad in luminous, crisp white concrete that references the local materials of the city. The interior courtyard cuts through the entire form and features a dramatic staircase that leads to a public planted-roof and sculpture garden that connect directly to the piazza at street-level.
The extraction of the geometric volume at the core of the structure allowed the architects to open-up the entire building, creating floor-to-ceiling glazing that will flood the interior galleries with natural light. The southern facing exposures will be regulated by a five-meter cantilever that will provide natural shade during the warmest summer months. The museum will include a café, bookstore, educational areas, auditorium, as well as storage and administrative space.