MILANO Turri collection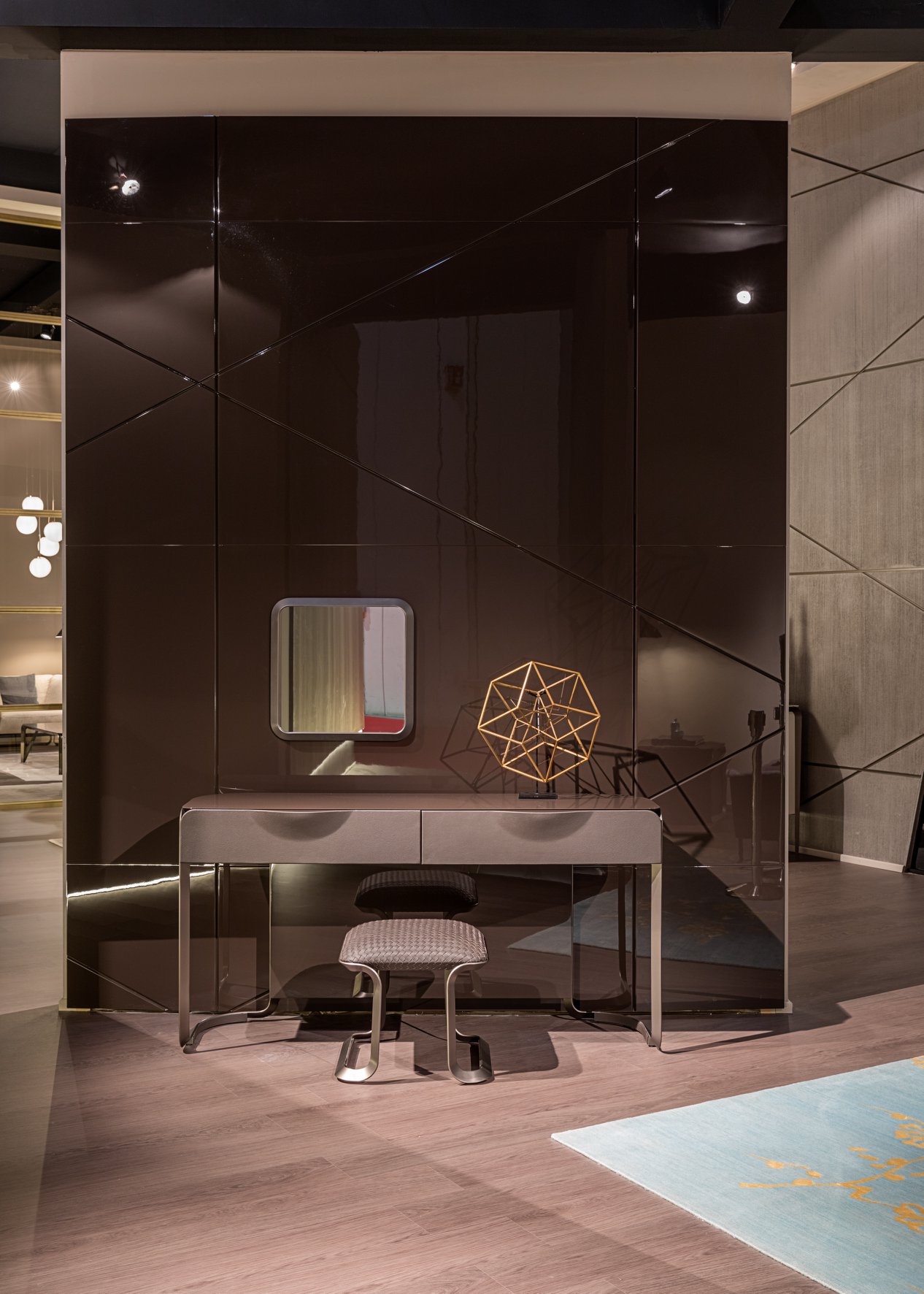 MILANO
DATE 2019
STATUS complete
CLIENT Turri
DESCRIPTION
This collection has its distinctive characteristics in the particular attention to sinuous and continuous lines. It comprises sixteen elements that herald the start of a new story and complement every room of the home, from the living room with its armchairs and sofas, to the dining room with the large table and chairs, through to the bedroom with cabinets, beds, side tables, wardrobe and writing desk.
LIVING ROOM - The structure of the sofa features alternating materials (leather and steel) to create an enveloping structure complemented by the backrest in leather and wood that supports the cushions and the design of the armrests which are conceived as an integral part of the chair to offer additional support.
BEDROOM - A regal bed evokes the leitmotif of the collection: the sinuous lines wich create a structure that appears almost suspended in mid-air, invoking the idea of lightness. Another feature of the bed is the headboard which, big but not heavy, invites rest and relaxation. The bed is complemented by the side tables, an upholstered bench and a dresser embellished with a marble top.
DINING ROOM - The dining table is characterized by leather-upholstered steel legs to the broad and rectangular top. The chairs expresses a modern character: the shape of the legs is created by two semi-circular lines that meet to form a broad backrest, softly enveloping the comfortable seat and complemented by the armrests. The cupboards and sideboard with their light structure are designed to express a minimalist elegance and evoke a modest yet sophisticated luxury.